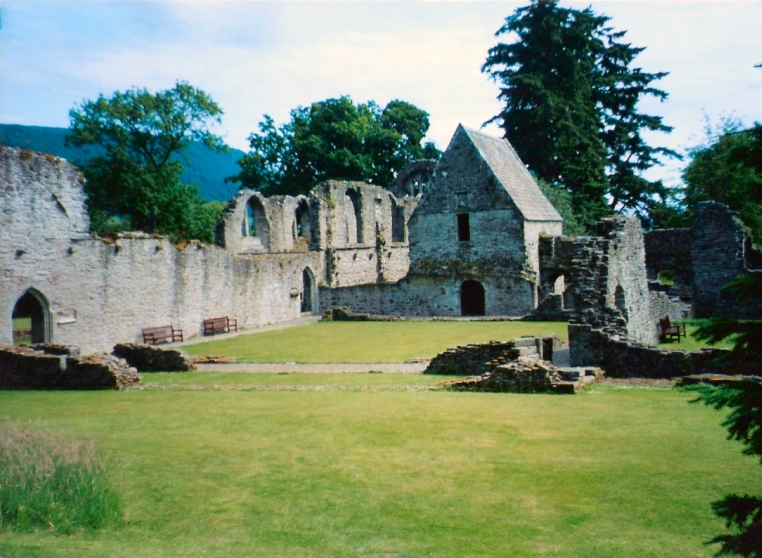 Inchmahome Priory
Perthshire, Scotland
Set on the largest of three islands in the Lake of Menteith in western Perthshire, Inchmahome Priory is among the oldest of Scotland's medieval religious houses. Founded in 1238 by Walter Comyn, 4th Earl of Menteith, for a small community of Augustinian canons, Inchmahome was visited by both Robert I and II.
As many other great landowners of the time, Comyn dedicated this land to men of God, not only to have a private place of worship when desired, but also to make restitution of sorts for his warring nature. Towards the end of its life, the priory received one of its most distinguished vistors, the infant Mary, Queen of Scots, who was sent to Inchmahome in 1547 for safety when an English army invaded Scotland.
There may have been a church on the island before the priory was founded, since there is a documentary reference to a parson of "insula Macholem' in about 1210. During the medieval era there were eighteen Scottish houses of the Augustinian order. Some, including Holyrood, Jedburgh and St. Andrews grew to great size; but most, like Inchmahome, remained small and undemanding of resources on the part of their founders.
By the time of the Reformation in 1560 the priory housed about eleven canons, and those who wished were allowed to remain in the priory after it had been secularized. In 1604 and 1606 the priory estates, along with those of Dryburgh and Cambuskenneth were formally granted to the Erskine family as a lordship for the second earl of Mar.
View more images of Inchmahome Priory at Travels in the UK: Inchmahome Priory Photo Gallery.
Next page: Jedburgh Abbey
Also on Mostly Medieval:
Downloads

Backgrounds, letters, avatars and more for websites, blogs, and newsletters. Desktop wallpapers for personal use.
In the Downloads section.

Travels in the UK

Travelogue of a journey through northern England and Southern Scotland. Visits to castles, cathedrals, ruins and more.
In the Travels in the UK section.

The Merkat Cross

Books for all ages, movies, costumes for Halloween and Ren Faire, music and more – all related to the Middle Ages.
In the The Merkat Cross section.